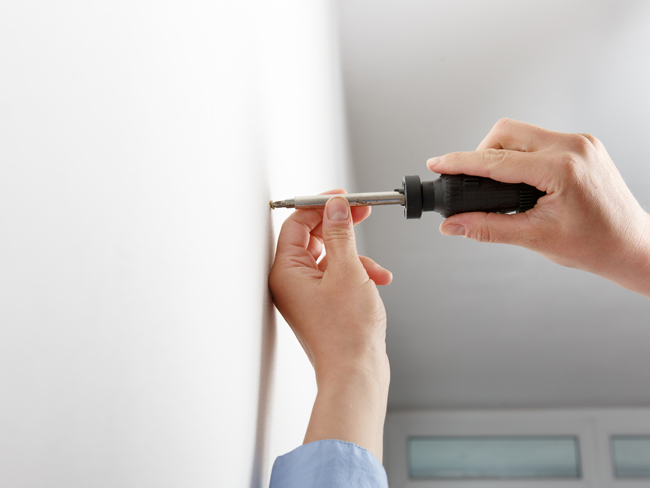 Occasionally a tenant feels there may be some fixtures or fittings that would make their home more comfortable, enjoyable or safe for them to live in.
It might be repainting, screens on windows, new curtains or even air-conditioning.
Firstly, legislation states that the tenant cannot make any alterations, add any fixtures or make any additions to the property without the landlords written permission.
If the tenant requests to make alterations at their own expense and you feel that the request is reasonable, make sure your consent is detailed and in writing. Also add that a condition of the approval is for the tenant to restore the premises to its original condition when they vacate (unless you like it so much you want it to stay).
If you feel that it is not only reasonable but something that would add value to the property, consider doing it yourself. This way you have total control over the tradesperson, quality of work and materials.
When the tenant vacates, they are entitled to remove and take with them any item they have paid for, and they are obligated to return the property back to its original condition. Of course, if the item was paid for by you, they cannot remove it without your consent.
Now it's important to understand that you may not unreasonably refuse consent if the change is of a minor nature.
So what is considered minor? Examples of works of a minor nature include:
Installing extra security devices
Installing a phone line
Connecting broadband internet or cable television
Some picture hooks
Hand rails for the elderly
What would constitute a reasonable refusal?
Structural changes
Changes not easily repaired or made good on vacating
Changes not consistent with the nature of the property
Changes prohibited under law
Painting
Unless the tenant is a professional painter or handyman would you take the risk in allowing them to paint your property?
About Us
George Astudillo is the founder of Property Quarters, an agency that values communication and great relationships with its landlords.
George now has more than 30 years in real estate, including 15 years as the owner of a national real estate franchise. He's also an accredited auctioneer and is the author of "The Landlord Mindset", a book with his best tips to help landlords look after their investments. His book has been quoted in the SMH, The Huffington Post and The Age.
As the founder of Property Quarters, George takes great care in looking after his landlord's investments. Having seen it all and worked with may landlords and tenants, he's a strong mediator and negotiator and knows how to navigate through property legislation.
George is trusted by his landlords to advise on the financial management of their investments. He's put in place proven processes to ensure each property he looks after is managed effectively to retain its value, quality tenants and rental income.
If you're looking for a property manager who thinks like a landlord and whose business is built on tested processes, contact us by clicking HERE.
Copyright © 2022, www.propertyquarters.com.au