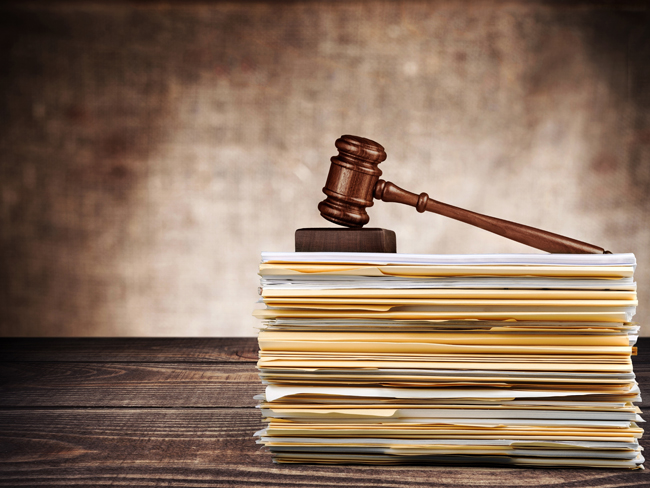 The Residential Tenancy Amendment (Review) Bill 2018 has now been passed by Parliament.
The Bill has been designed to ensure the Residential Tenancies Act 2010 continues to protect both tenants and landlords. Whilst the Bill has been passed by Parliament, the next step is the development of the regulations, being the specific requirements for monitoring and enforcing the law. The regulations will also answer many of the questions raised by the Bill including the start date for the reforms.
What are the changes?
Minimum Standards
There are rules of what makes a property fit for living. These include:
Property is to be structurally sound.
Each room must have adequate lighting and electricity outlets
Property must have electricity, gas or oil (dependant on availability), proper plumbing and drainage, ventilation and bathroom facilities in a separate room including toilet.
All of the above-mentioned should be free of dampness/mould and in a good state of repair
Disclosure of information
If the property is a strata lot (ie apartment, townhouse, unit) a copy of the strata by-laws must be given to the tenant before they enter into a tenancy agreement.
Condition reports
Landlords and agents will have the option of giving the tenant either 2 copies of a written report or one electronic version on signing the tenancy agreement.
Landlords information statement
Landlords will need to sign a new form acknowledging that they know their rights and responsibilities as a landlord. The agent will need to have a signed hard copy of the document before they can sign a tenancy agreement on behalf of the landlord. This form has yet to be created.
Landlord's remedies on abandonment
The break fee payable by a tenant on a fixed lease will change to,
4 weeks rent if less than ¼ of the lease has expired
3 weeks rent if more than a ¼ but less than a half of the term has expired
2 weeks rent if more than ½ but less than ¾ of the term has expired
1 weeks rent if more than ¾ of the lease has expired.
Termination notices for non-payment of rent or charges
The landlord will be able to issue a termination notice when a tenant has not paid rent, water usage or utility charges for more than 14 days.
Smoke Alarms
Landlords are fully responsible for Smoke Alarms. A tenant that carries out repairs to the smoke alarm, such as change of batteries, is entitled to be reimbursed.
Repairs/Alterations
Tenants will be allowed to make some changes to the property without needing to seek permission. A list will be included in the regulations.
Rent Increases
Tenants on a periodic tenancy agreement, i.e. where the fixed term has passed, can only be given one rent increase in any 12 month period.
Domestic Violence
Termination
If a tenant is the victim of domestic violence, they will be able to give notice to vacate the property effective immediately, even if the tenant is in a fixed lease, without penalty. A tenant would be considered a 'domestic violence victim' if they have a current DVO or they are co-tenant/ person related to the tenant with the DVO that lives on the premises. A tenant would also be eligible if they hold a declaration from a medical practitioner that states domestic violence.
Liability of tenant or co-tenant for actions of others
If domestic violence occurs on the premises and damage is done to the property as a result, the tenant, as the victim of domestic violence, will not be responsible for the cost of any repairs. Any co-tenants to the lease may also be exempted.
Marketing
If a tenanted rental property is due to be marketed for sale or lease, the agent has only one opportunity within the 28 day period before marketing begins to take interior photos. Tenants must be given fair notice to enable them to remove any personal effects they would not like presented in the photos.
A landlord will need written consent from the tenant to publish photos where any of the tenant's possessions are visible. This consent cannot be unreasonably withheld unless under the circumstances of Domestic violence.
The new tenancy reforms create a greater need for Landlord Insurance. The changes to the break lease penalties could mean higher losses from tenant abandonment and the allowances to victims of domestic violence means that landlords will also become victims.
With the landlord becoming fully responsible for smoke alarms, it will be essential to use the services of a specialist smoke alarm inspection service.
As always, we will need to read the fine print once it has been written and released as law.
About Us
George Astudillo is the founder of Property Quarters, an agency that values communication and great relationships with its landlords.
George now has more than 30 years in real estate, including 15 years as the owner of a national real estate franchise. He's also an accredited auctioneer and is the author of "The Landlord Mindset", a book with his best tips to help landlords look after their investments. His book has been quoted in the SMH, The Huffington Post and The Age.
As the founder of Property Quarters, George takes great care in looking after his landlord's investments. Having seen it all and worked with may landlords and tenants, he's a strong mediator and negotiator and knows how to navigate through property legislation.
George is trusted by his landlords to advise on the financial management of their investments. He's put in place proven processes to ensure each property he looks after is managed effectively to retain its value, quality tenants and rental income.