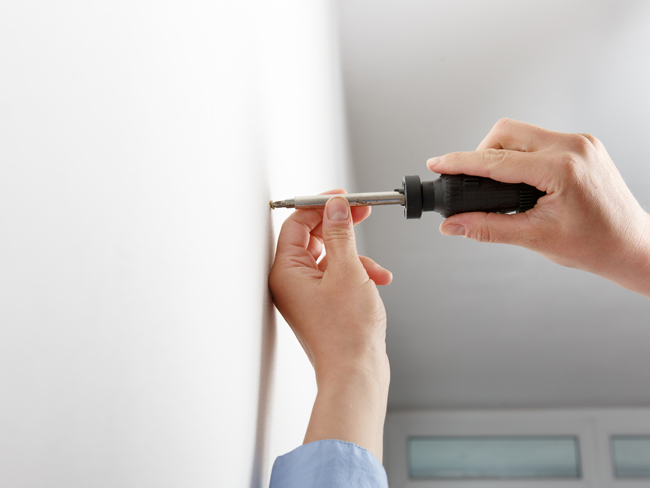 In Sydney's current rental market the competition for tenants is heating up!
According to the Domain's latest quarterly rental report, residential rental prices in some parts of Sydney have fallen by almost 10 percent in the last year. This is creating a unique opportunity for quality tenants to shop around. Here's how to beat the competition and minimise your property's vacancy time by keeping your investment property at the top of their shopping list.
A fantastic tenant is the most valuable addition you can have for your property, and here are 7 cost effective ways to beat the competition, and add more value to your investment:
1. First Impressions
If your investment is a house then first impressions start on the street. Improve your street appeal by keeping the front façade clean and free of clutter. Gardens need to be manicured and pavements clean. Fences should be in good order and maintained with a new coat of paint if necessary. In the case of an apartment the entrance will be what new tenants judge first. Doors, screens and light fittings should all be in good working order, clean and without any signs of damage. Be sure to make regular contact with your managing strata agency in order to ensure common areas are maintained to a high standard.
2. Bathrooms Renovations
Small alterations to your bathroom and kitchen can make a huge difference to the style and feel of the property. You don't have to do major works to successfully update these rooms either. Re-grouting tiles, replacing fixtures such as taps, spouts, towel rails and toilet seats will make an impact. When choosing new fixtures chrome is time proven to look the cleanest and most effective. Modern light fittings with clear white lights will contribute to a cleaner 'new' feel as well.
3. Heating and Cooling
If your property has a tendency to be either too hot or too cold during the year, you could run the risk of losing a great tenant and have a constant run of short term renters. Unbearable summer heat or energy consuming heaters can be deal breakers. Consider offering solutions such as split cycle air conditioning, ceiling fans, block out blinds or window insulation. Ceiling insulation can reduce energy consumption by up to 45% and assist with large gaps or drafts. Suitable heating and cooling is a real drawcard that will undoubtedly increase value.
4. Flooring
The choice of flooring can make a big impact on the look and feel of a property. Whether you have carpet, timber or tiles; good quality flooring and in great condition is an absolute must. Carpet does not last forever in fact most have a lifespan of 7-15 years. Don't wait for your carpet to become shabby before replacing or it might become the seed for your tenant to relocate. Timber flooring will need attention occasionally to look buffed and polished as dull floorboards covered in scratches or marks gives a neglected feel and will take value from the entire room/property.
5. Window Finishes
Clean, spotless windows create a great impression of a neat, tidy and well maintained property. Consider window finishes if there is a need for privacy or shade. The right blinds will control the light, provide privacy, increase insulation and make a visual impact. Ensure each window has the appropriate security in place and consider well fitted flyscreens on some windows.
6. Garden and Outdoor Areas
Every home with an outdoor area can be sculpted into an open air extension of the home. For new lawns the use of buffalo grass is recommended for its weed resistance and slow growing properties. Think attractive and low maintenance as a rule of thumb for outdoor garden areas. Whether it be a large backyard, small courtyard or balcony, a simple design will keep these areas looking neat and tidy for longer making it easy for a tenant to look after. A superb tenant may not always have a green thumb!
7. Security
According to statistics break-ins occur every 3 minutes in Australia. Basic security measures are vital to your household and property. To know more about what security and safety issues are essential, check out the Fair Trading website here.
Using some of the tips above will help you to attract a great tenant, fast, and it will create value for your property. Of course there are many other factors that will influence time on market, such as your asking price, so feel free to read our blog 'Setting an Asking Price, The First Step in Marketing'.
Send us an email and we will send you a copy of the book "The Landlord Mindset: 7 Keys to Buying and Managing Residential Investment Property"
About Us
George Astudillo is the founder of Property Quarters, an agency that values communication and great relationships with its landlords.
George now has more than 30 years in real estate, including 15 years as the owner of a national real estate franchise. He's also an accredited auctioneer and is the author of "The Landlord Mindset", a book with his best tips to help landlords look after their investments. His book has been quoted in the SMH, The Huffington Post and The Age.
As the founder of Property Quarters, George takes great care in looking after his landlord's investments. Having seen it all and worked with may landlords and tenants, he's a strong mediator and negotiator and knows how to navigate through property legislation.
George is trusted by his landlords to advise on the financial management of their investments. He's put in place proven processes to ensure each property he looks after is managed effectively to retain its value, quality tenants and rental income.
If you're looking for a property manager who thinks like a landlord and whose business is built on tested processes, contact us by clicking HERE.
Copyright © 2022, www.propertyquarters.com.au