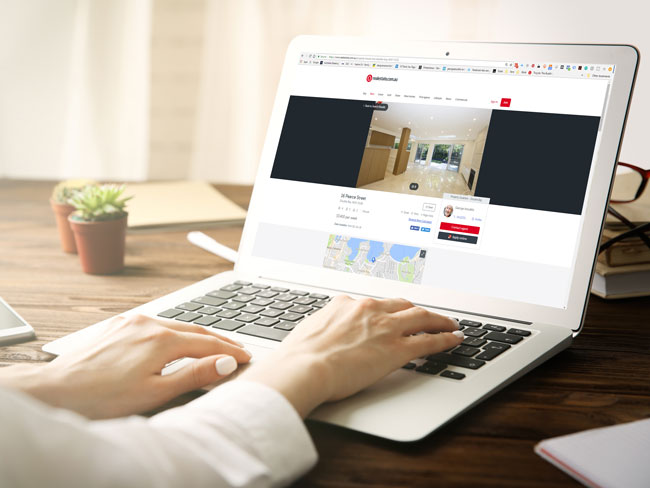 The Sydney rental market can be very tight sometimes, with vacancy rates usually under 2% in most suburbs, especially at this time of year.
It's not unusual to have over thirty groups of people visit an open for inspection and then compete with 10- 15 other applicants.
So how can you give yourself the best chance of winning against such odds?
1. Tenant Application
Make sure you fill it in accurately and completely. If a property manager has to chase anything up they may decide it's easier to look at the next application.
2. Documentation
Make sure you have all the necessary documentation. You need to demonstrate to the property manager that you can afford the property, that you are reliable and that you will take care of the property.
You need to provide pay slips, bank statements and possibly tax returns if you are self employed that prove you can afford the rent without undue strain. Remember that an average rental of $500 per week is a commitment to pay over $26,000 over the next twelve months.
From your past and present landlords/agents obtain an up to date tenant ledger.
Written character references are also important. They show that people think of you as honest and reliable, and this will help you stand out as a worthy tenant.
Proof of identification is required in the form of passport, drivers licence, Medicare card etc. For the 100 point checklist see our previous blog "Proof of Identity".
3. Are your referees ready?
If your application makes the shortlist, the property manager will call your past and present employer and landlord/agent, as well as any other referees you have nominated. It's important to let your referees know they will be receiving a phone call and that you would appreciate any messages be responded to quickly. Any delays here will open the door to other applicants whose information can be verified quickly. Also, check with your employer or HR department to see if they need written permission from you to enable them to discuss your employment details with a property manager.
4. Are you ready?
Don't wait until you see the perfect property before you start to complete an application form. Do it now, be ready, so when you do find your ideal property you can act quickly. Think of creating a tenant resume, much like an employment resume, that you can keep updating. There are several sites that offer on line applications such as 1Form and tApp.
To a property manager this type of tenant is a clear winner, because the easier you make it for a property manager the better the chances are of them selecting you as their tenant.
There are three crucial qualities landlords look for in a tenant, find out in our blog "3 Keys to Choosing the Right Tenant"
About Us
George Astudillo is the founder of Property Quarters, an agency that values communication and great relationships with its landlords.
George now has more than 30 years in real estate, including 15 years as the owner of a national real estate franchise. He's also an accredited auctioneer and is the author of "The Landlord Mindset", a book with his best tips to help landlords look after their investments. His book has been quoted in the SMH, The Huffington Post and The Age.
As the founder of Property Quarters, George takes great care in looking after his landlord's investments. Having seen it all and worked with may landlords and tenants, he's a strong mediator and negotiator and knows how to navigate through property legislation.
George is trusted by his landlords to advise on the financial management of their investments. He's put in place proven processes to ensure each property he looks after is managed effectively to retain its value, quality tenants and rental income.
Copyright © 2022, www.propertyquarters.com.au